As I mentioned on my previous posts about my daughter's Quinceanera party, Mari has a lot of ideas:she wants snowflake kind of winter in Florida theme(yes,in june and in Florida) lots of bling,red and black as base colors,turtles and ladybugs and personalized items that can include also red tattoo roses and bling again. Her name and the number 15 placed with purpose all around.
Planning a quinceanera takes many months and is not an easy task, but if you plan your quinceanera party (like I'm doing) with plenty of time it can turn into a perfect fifteen celebration.
Here are some other items from fellow artisans and crafters that could be a great addition to the venue.I will take care of the shoes and they will take care of the rest.Now,I'm blown away with all these spectacular creations..I wonder if I can custom design everything with her theme.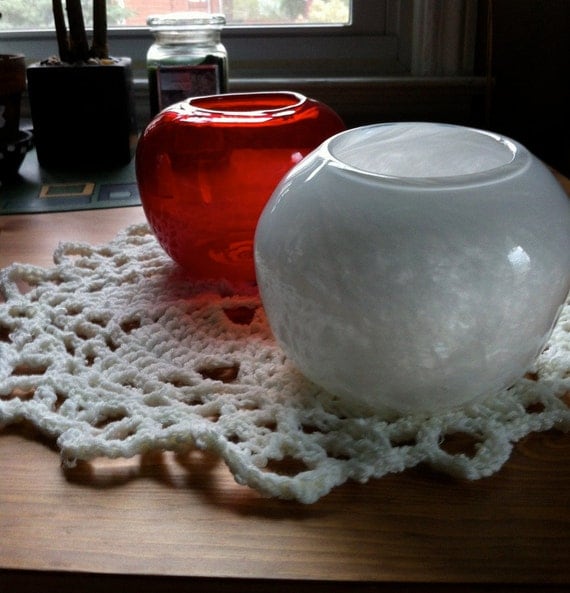 Please Touch: Blown Glass and Crochet Red and White Centerpiece from WunderAround
And now for the pillows...